Care Geneva Facelift treatment
This facelift treatment allows surgical correction of aging in the neck as well as the face. The head and neck lift can be performed as soon as the signs of aging appear, usually from 40 or 45 years. This procedure can be associated with another gesture facial cosmetic surgery: eyelid surgery (blepharoplasty), correction of forehead wrinkles (botulinum toxin), or wrinkle treatment (chemical peels).
Learn more about the facelift treatment
The treat sagging operation aims and relaxation Modern facelift is a surgical procedure that improves the face in 3D space. As we age, the face undergoes a vertical descent due to gravity of the skin and muscles of the face: oval temples and eyebrows, cheeks, jowls, face and neck. But there is also a loss of highly visible volume at the cheekbones, for example. The modern facelift treatment corrects both problems at once.
The purpose of such intervention is not to change the shape and appearance of the face. On the contrary, the mere restoration of various anatomical structures of the face and neck (skin, muscle, fat) provides a natural and lasting result.
Skin incisions required are hidden mostly in the hair (at the temples and neck) and around the ear. The scar is thus almost entirely concealed.
The modern facelift treatment of the middle third of the face can correct all the stigmata of aging of the face without scars on the face. Indeed, a short scar is used in the scalp. This facelift that gives exceptional results is performed under local anesthesia with mild sedation, only an hour and a half, and do not require hospitalization.
Liposuction can be associated mainly to correct the curvature of the neck.
The head and neck lift can be performed under local anesthesia with sedation or hypnosedation or under general anesthesia and takes about 2-3 hours. Hospitalization for just one day (ambulatory surgery). After surgery, a modeling bandage for 24 hours is achieved.
In the early days, may appear edema and bruising, more annoying than really painful, which disappear on average within 10 postoperative days. The son of suture are removed on the 8th postoperative day. Treatment of lymphatic drainage will be offered during this period.
Possible complications:
Postoperative hematoma be drained.
Facial paralysis.
Skin suffering in rare cases may leave a scar
Animation
---
Our educational videos of procedures contain information media and notes –
Click on the image below to watch!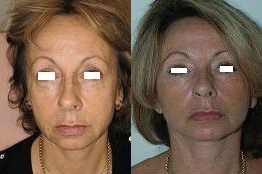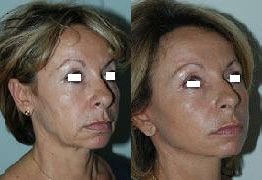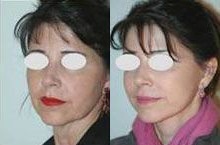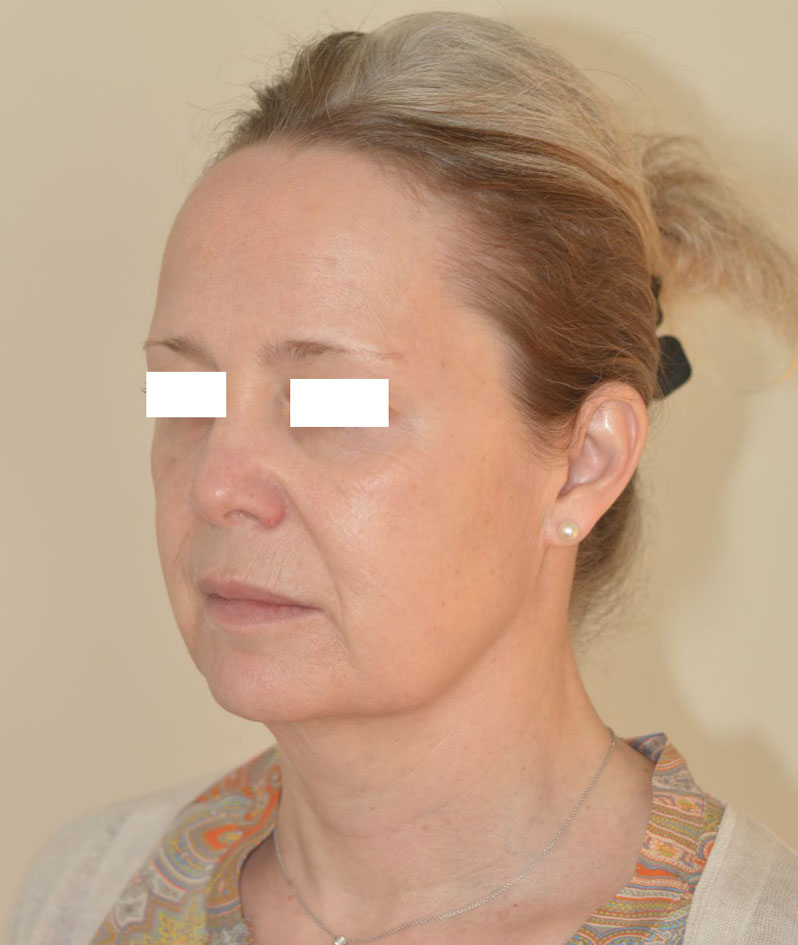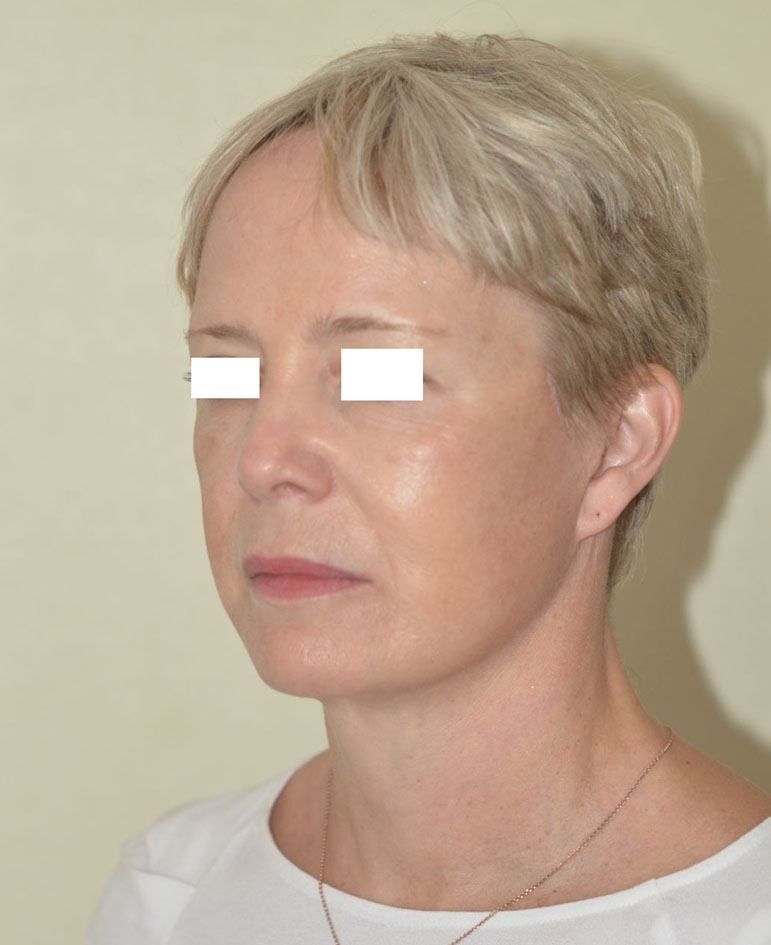 lifting-cervico-facial-patient1a
lifting-cervico-facial-patient1b
lifting-cervico-facial-patient3a
lifting-cervico-facial-patient3b
Lifting CF patient 3 lateral before
Lifting CF patient 3 lateral after
lifting cervicofacial patient 3 front before
lifting CF patient 3 front after