Care Geneva Breast Lipofilling
Breast lipofilling is one of our favourite treatments. This surgery enables to obtain a natural shape, a natural touch and long lasting result in breast surgery. Our now extensive experience helps us to obtain very reproducible results with high level of patient satisfaction.
The principle of lipofilling of the breast is to prepare the fat extracted by liposuction and reinject it in the breast. Thus, we can address volume augmentation, symmetrization and change in the shape of the breast. Thus, one can have a double benefit by reducing fatty deposits in one place and treating breast during the same surgery.
Careful clinical and photographic study are done before surgery.
Lipofilling of the breast is usually performed under general anesthesia on an outpatient basis.
The removal of fatty tissue is performed through a tiny incision in a discrete area where there was a reserve or excess fatty tissue.
The reinjection of fat tissue is made from 1 mm incisions using micro cannulas. Insofar as this is a true plug transplants of living cells, the technique lipofilling is a technique that allows treatment in a sustainable manner.
The duration of surgery is approximately 2 hours depending on the case. The pain is generally controlled by oral analgesics.
Recovery takes usually about a week.
A portion ( 20 to 40%) of the injected fat will eventually disappear and the final outcome can be assessed only after 2-3 months.
Brava
In some cases when the patient has a very tight skin envelope, one can use the BRAVA system beforehand. BRAVA is used 4 weeks prior and 2 weeks after lipofilling to prepare and optimize the result. The Brava system creates a breast expansion facilitating lipofilling and improving result.
Risks:
Hématoma, infection, resorbtion, assymetria, irregularity
Some physicians still believe that cancer detection may be impeded because of potential calcifications of lipofilling. But, radiological imaging techniques have improved and can now detect cancers in treated patients.
Advantages of lipofilling:
Use of biological material, no risk of reject or reaction
Permanent result
Natural result
---
Photo Gallery of Breast Lipofilling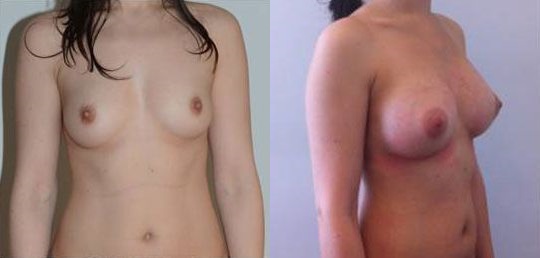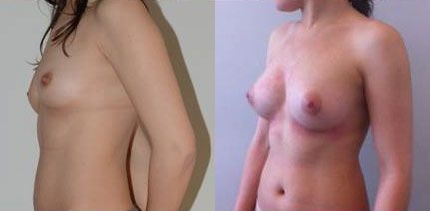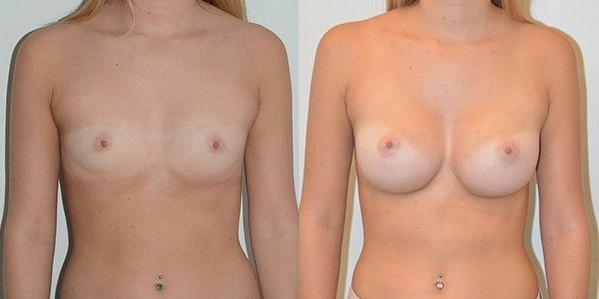 lipofilling-mammaire-patient1a
lipofilling-mammaire-patient1b
lipofilling-mammaire-patient2a
lipofilling-mammaire-patient2b
lipofilling-mammaire-patient3b
lipofilling-mammaire-patient3a